Sylva by Steller
Our most economical option at 5/8" thickness with exceptional quality and innovation. Now available in American Oak, Hickory, and Maple.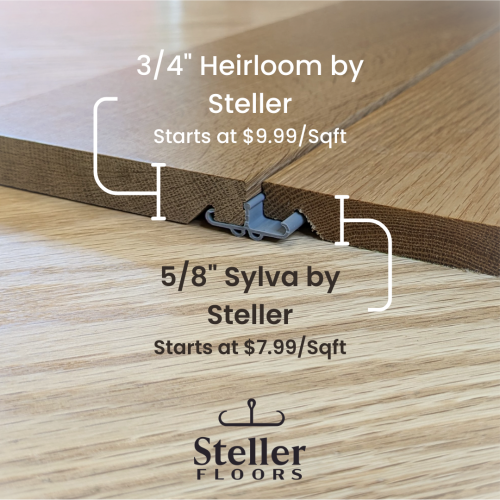 Why Sylva by Steller?
When you have a budget guiding your solid hardwood floor project, there is no better option than Sylva by Steller.
Resilient Species

As some of the most common and versatile species in flooring, American Oak, Hickory and Maple form the backbone for Sylva by Steller.

Purpose-built

The Sylva product line is made with the same attention to detail and functionality as Heirloom products, but is focused on replacement versus repair because the wear surface is reduced.

Extraordinary Prices

Nowhere else on Earth can you find the same quality, precision, innovation and commitment to craftsmanship for the base price of $7.99!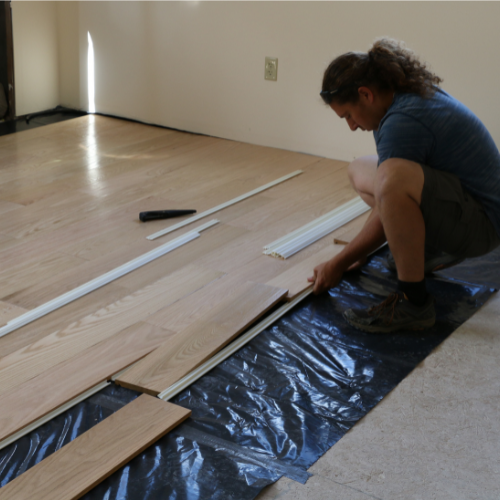 American Oak
American Oak styles are perfect for active homes where character and warmth are the main qualities of the space. This wood grain can be traditional and eye-catching at the same time.
Hickory
The instantly recognizable grain and incredible hardness of hickory flooring make it a beautiful and smart choice for actively used spaces.
Hard Maple
Maple hardwood flooring provides a clean, modern look thanks to its subtle grain pattern. Hard maple is remarkably resistant to wear and looks clean even in active spaces.
Ready to Start your Steller Flooring Project?
We can't wait to help you plan your flooring project!