About Steller Floors
Established in 2017 in Tyrone, Pennsylvania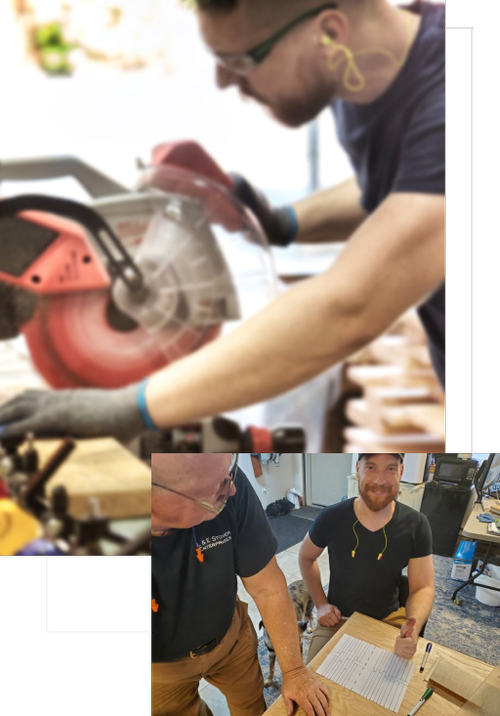 Hardwoods are our Heritage
Welcome to our introduction to Steller Floors! The co-founders of Steller Floors have over 50 years of combined experience in wood products, wood science, and sustainable forest management. Our company was founded with the express purpose of creating beautiful and sustainable products that contribute to healthier human and ecological communities.
Our collaborative effort between four co-founders began with our patented flooring design which was originally invented by president, Evan Stover, who recognized the need for a product that worked with the wood's natural properties — not against it.
Under the mentorship of his father, Lee Stover, Evan has re-defined the meaning of perfection in solid wood products. Britta Teller, our Chief Sustainability Officer, has used her PhD in Ecology to inspire new meaning in circular, sustainable business models. And, significantly, CEO Scott Johnson has managed the vision for the business and has structured our path for growth.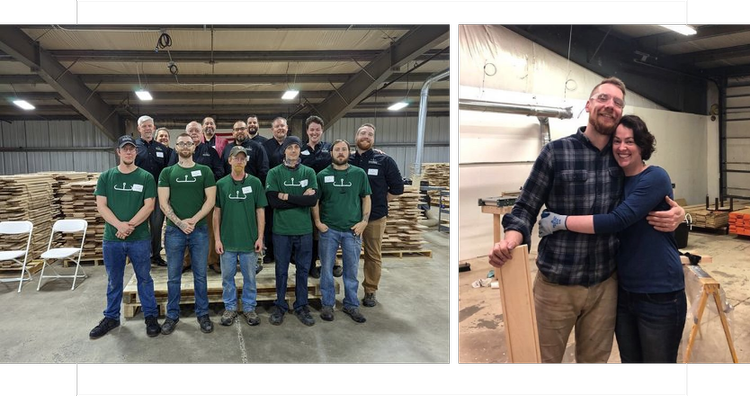 Careers in Craftsmanship
As an intrepid and entrepreneurial crew, our team at Steller Floors is steadfast in our vision to advance solid wood products for their beauty and sustainability through innovation--our floating flooring helps us do that. We are similarly committed to creating high-quality, craftsmanship-oriented careers that can sustain families and communities in central Pennsylvania.
Through our growth, we will remain dedicated to the products and the people on Steller's team that make the company successful. Taking pride in our work is a sentiment felt among members of our management and on the production floor, supporting the local economy and providing jobs in Tyrone.
Get Started with Steller Today!