The Future of Hardwood Floors
Floors in architectural designs have never been so flexible, innovative, or sustainable.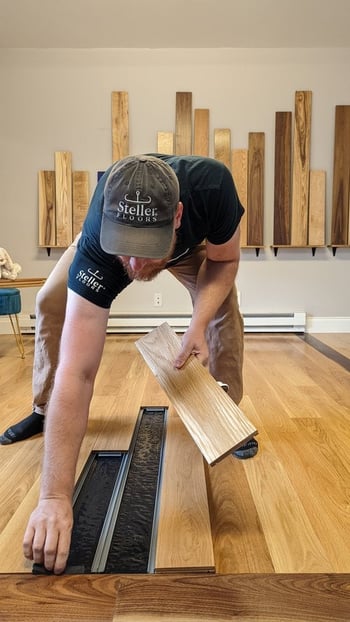 Product Specifications
Steller Floors are designed to outperform any alternative while storing carbon with every square foot. Learn about our 100% American-made solid wood flooring plank, PVC clip system, and installation advantages:


Innovation

Re-imagine how buildings and interiors are sustainably and beautifully built. Work with our team of innovators to bring your inspiration to life.

Performance

A long-lived hardwood floor is the status quo. What about infinite possibilities with circular opportunities? Easily repair or trade-in a floor.

Sustainability

Nothing in the built environment is built without a footprint. Our environmental footprint is one of our top priorities.
Design

We designed the perfect solid floating hardwood floors for modern life. Our innovative floors reignite the tradition of hardwood flooring without sacrificing sustainability or style.

Quality

We use the highest quality FAS & F1F graded, secondary-regrowth materials, mill the timber to thousandths of an inch, and seal planks on all sides. Our commitment to quality is genuine.

Certifications

We know certifications are key to landing big clients. That's why we provide sustainably-sourced COC on request, contribute to LEED and LBC, and are building an industry-leading EPD today.
Printable Steller Portfolio
Sustainability Achievements and Leadership
We know green building certifications are key to landing big clients in 2023. That's why we provide sustainably-sourced COC on request, contribute to LEED and LBC, and are building an industry-leading EPD today.
AIA & USGBC/CAGBC CE Provider

We love providing educational resources to the building products community! Check out our upcoming sessions via our subscriber email list.
BABA Compliant

We provide documentation which demonstrates our compliance with the Build America, Buy America Act (BABA) which was enacted as part of the Infrastructure Investment and Jobs Act in November 2021
ILFI LBC Declare Labels

Working on a Living Building Challenge? Reach out to us to find out more about how Steller Floors can contribute to your certifications.
LEED Project Credits

LEED points for Steller Floors include: BDC/IDC Sourcing Raw Materials (2), Embodied Carbon (1), Material Ingredient Optimization (1), IDC Design for Flexibility and Disassembly (2), LEED Innovation Timber Traceability (1), Low-carbon Building Materials (2), Circular Products (1)
Sustainable Harvest COC

Looking for FSC-or SFI-certified materials or interested in chain-of-custody? Just let us know, and we can provide certification on all of our North American Hardwoods. We use the highest quality FAS & F1F graded, secondary-regrowth materials.
Net-Zero EPD

We are currently working with an industry-leading consulting company to produce a third-party-certified EPD for our circular materials. Stay tuned!
Product Benefits for Your Clients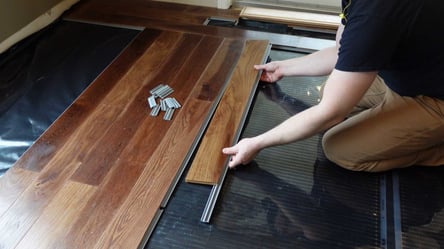 Fast & Easy to Install
Reduce lead times and installation hassle when you choose Steller Floors. Our floors don't require specialized labor, and assembly speeds are just as fast as LVP. Removable planks make Steller Floor repairs painless and affordable.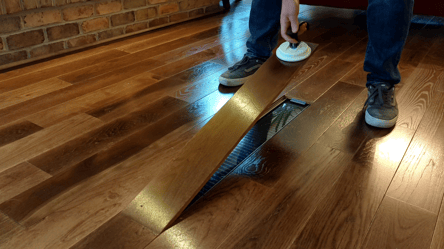 An Investment that Pays
Under IRS Section 1245, your clients can improve cash flow and lower their tax burden through accelerated depreciation on a floor designed to last 100 years.
Couple that with faster installs, near zero maintenance costs, and income units that stay available for generating income, and a Steller Floor adds beauty and elegance while being the best business decision you and they can make for flooring.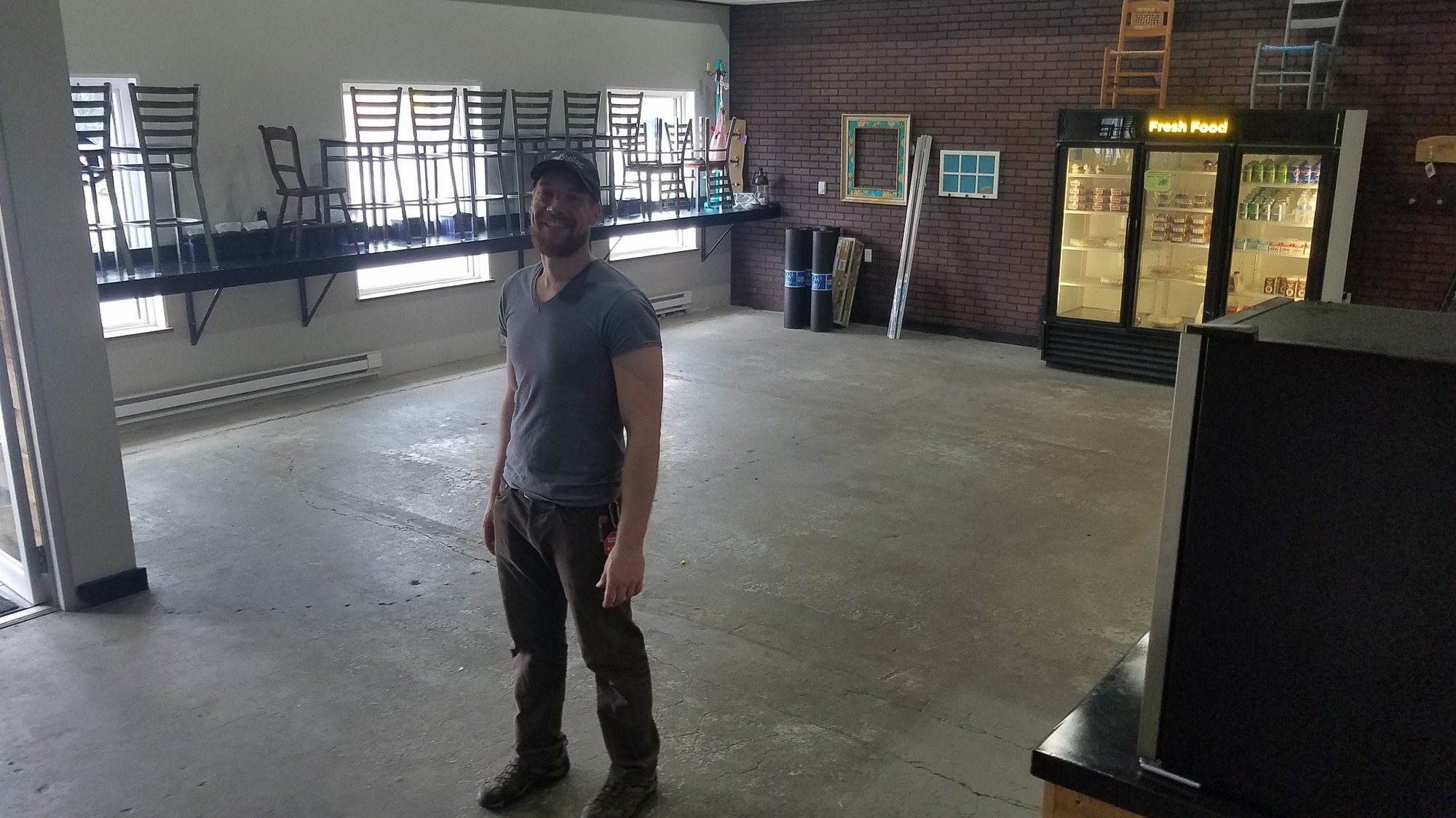 Floating Floors on Concrete
Assemble our hardwood floors over concrete or OSB subfloors without nails, glue, or sleepers. Subfloors must be flat within 1/8". Steller Floor installation is significantly cheaper, faster, and easier to keep pace with modern construction.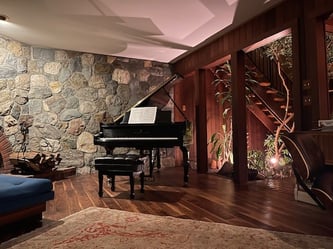 Expect Perfection
Each and every plank of a Steller Floor is milled to within thousandths of an inch for width, thickness, and flatness. This means your clients will benefit from the longest lived and most adaptable flooring planks available anywhere.
Let's make your Steller Project Easy, together.
Whether you're planning a project for yourself or your client, our Wizards help you plan the project seamlessly.
Shop Styles
With 7 American species, the best part is choosing your favorite style!
Easy to Install
Steller Floors are easy to install DIY or with your favorite local contractor.
Steller Pricing
Steller Floors have the highest lifetime value with competitive pricing.