White Oak by Steller
By far, White oak wood flooring is one of the most popular looks in design thanks to its sandy, blonde hues and bright, shimmering qualities. With its distinctive southern, beachy brightness and resilient hardness, there's little question why this species is in high demand globally for natural hardwood.
Steller Floors in White Oak balance luxury and cost for excellent long-term value. Since White Oak floors are wear-resistant, these floors will handle heavy traffic, pets and active interior spaces.
Standard Finishes: Tempe, Nantucket and Quincy (Quartersawn)
Material: Solid Wood
Grade: Premium (FAS/F1F)
Guarantee: Steller Craftsmanship Guarantee
Prefinished: UV-Cured, satin polyurethane (no VOCs)
Sealants: Sealed on all sides
Width: 5" Wide
Thickness: 3/4" (Heirloom and Heirloom Luxe) thickness
Length: 5 Fixed lengths (2' to 4' long)
Source: Regional, Secondary growth
Living Wage: Local Craftsmanship Wages
Steller Floors Projects in White Oak Solid Hardwood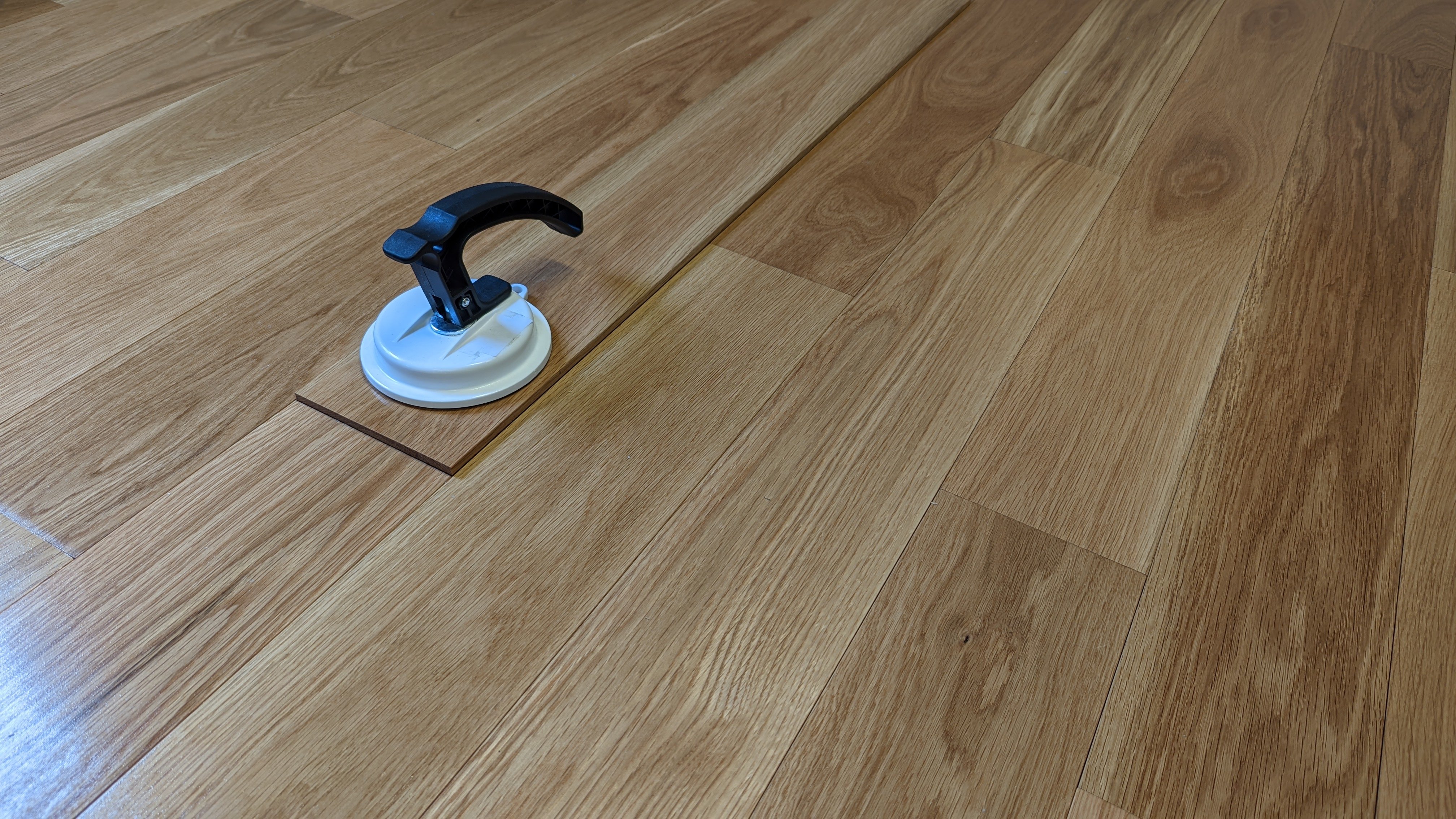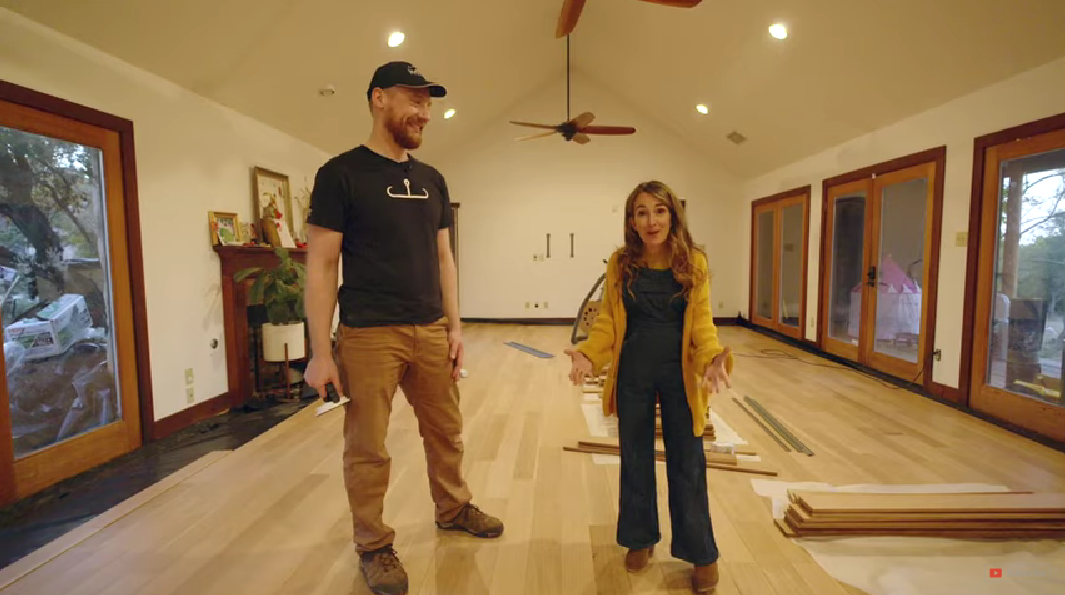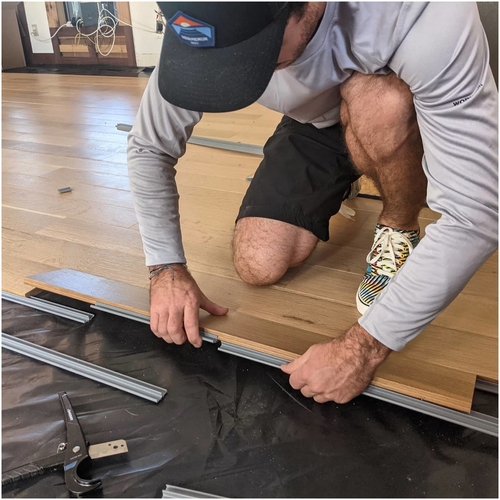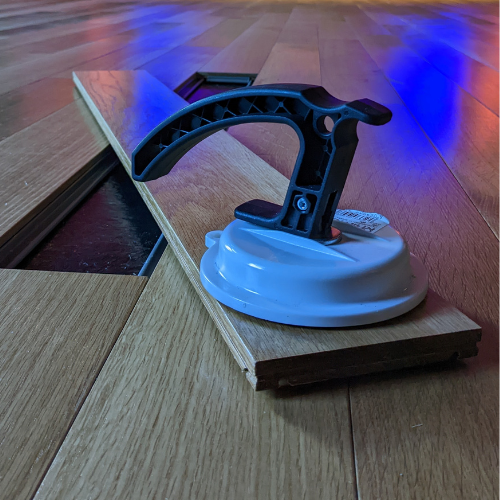 Style

White oak hardwood flooring is a designer's dream because it goes with almost everything. Do you like casual, bright white walls with colorful decorative accents? Fabulous! Are you interested in dark, rich woven carpets and burgundy walls? Fantastic! White oak hardwood flooring is a great choice for both spaces. We offer clear flat-sawn and clear quarter-sawn varieties. The latter is an even better choice if you are looking for long lines to make a space look bigger. A close up view of quarter sawn white oak reveals linear grain patterns which happen to be the most stable format for flooring planks and make quarter sawn white oak the top choice among flooring professionals.

Wear & Tear

White Oak wood floors are very resilient to wear and is a great choice in homes with high wear from kids, pets and guests in shoes. As a single species, white oak can be general-purpose and flow from your mudroom to your kitchen and living area, all the way into a lower-use area like an office or music room. Since white oak flooring holds up to wear and tear, you won't notice the difference between the amount of use in the spaces!

History

White oak is a classic wood flooring species in North America because of its glowing blonde tones and rugged toughness, but white oak is also a fantastic option for over subfloor heating. The added stability of the linear cut means that expansion and contraction due to moisture is reduced for your wood floor. When you're considering subfloor heat, a Steller Solid Hardwood Floor in quarter-sawn white oak is the most stable, easiest to repair and access option available in the market!

Why Steller White Oak Hardwood?

White oak is versatile and can be used in a wide range of settings, from residential to commercial spaces. Traditional white oak shows off the beauty of the grain perfectly, while allowing the natural color of the wood to shine. Because of it's golden hue, we do not recommend staining white oak floors dark. However, Steller's team can work with you to recommend both flat-sawn and quarter-sawn varieties for projects simple and complex.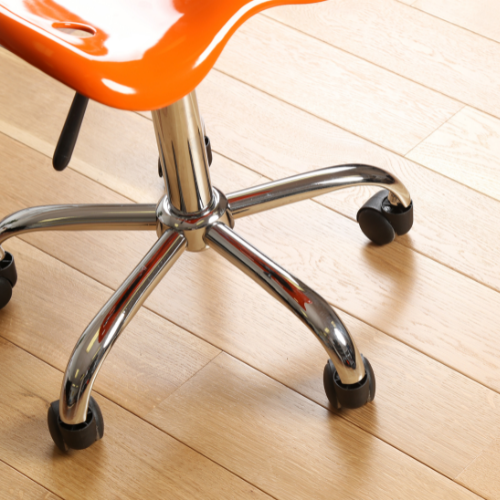 Discover More Steller Species!
Your Steller Samples are Ready:
Avoid ordering a million samples! First, narrow your choices using our guide, and then use our sample program to make your final decision. That's why we offer packs of three:
Three samples of the same species to see grain variability.
Three samples from the same species in different finishes.
Three samples from the same aesthetic category.