Maple by Steller
Maple flooring is an incredibly beautiful material with subtle grain and luminous qualities that will stop guests in their tracks both when it's finished clear or with a stain.
Standard Finishes: Tucson, Napa, Livingston, Geneva and Dublin
Material: Solid Wood
Grade: Premium (FAS/F1F)
Guarantee: Steller Craftsmanship Guarantee
Prefinished: UV-Cured, satin polyurethane (no VOCs)
Sealants: Sealed on all sides
Width: 5" Wide
Thickness: 5/8" Sylva and 3/4" Heirloom thickness
Length: 5 Fixed lengths (2' to 4' long)
Source: Regional, Secondary growth
Living Wage: Local Craftsmanship Wages
Steller Floors Projects in Hard Maple Solid Hardwood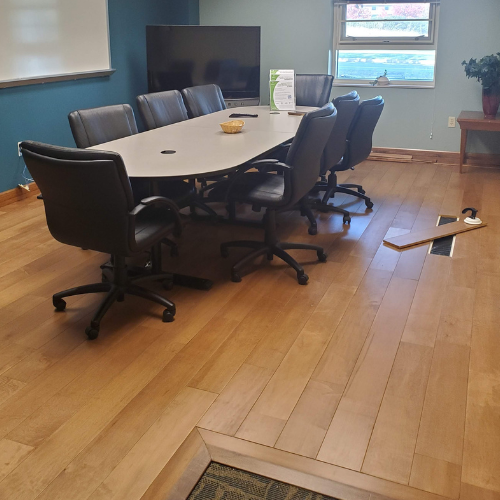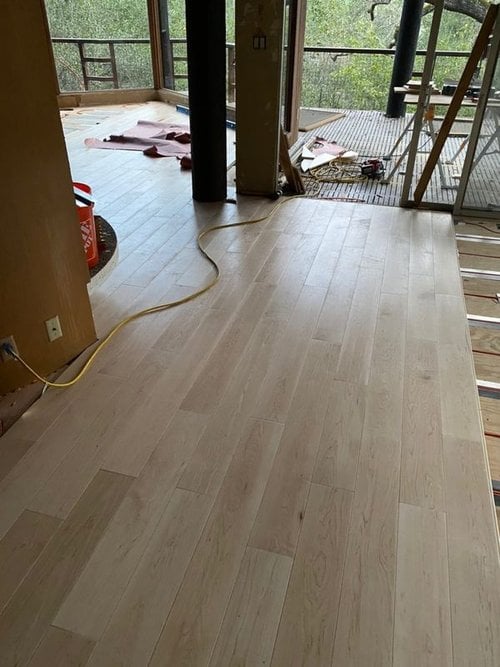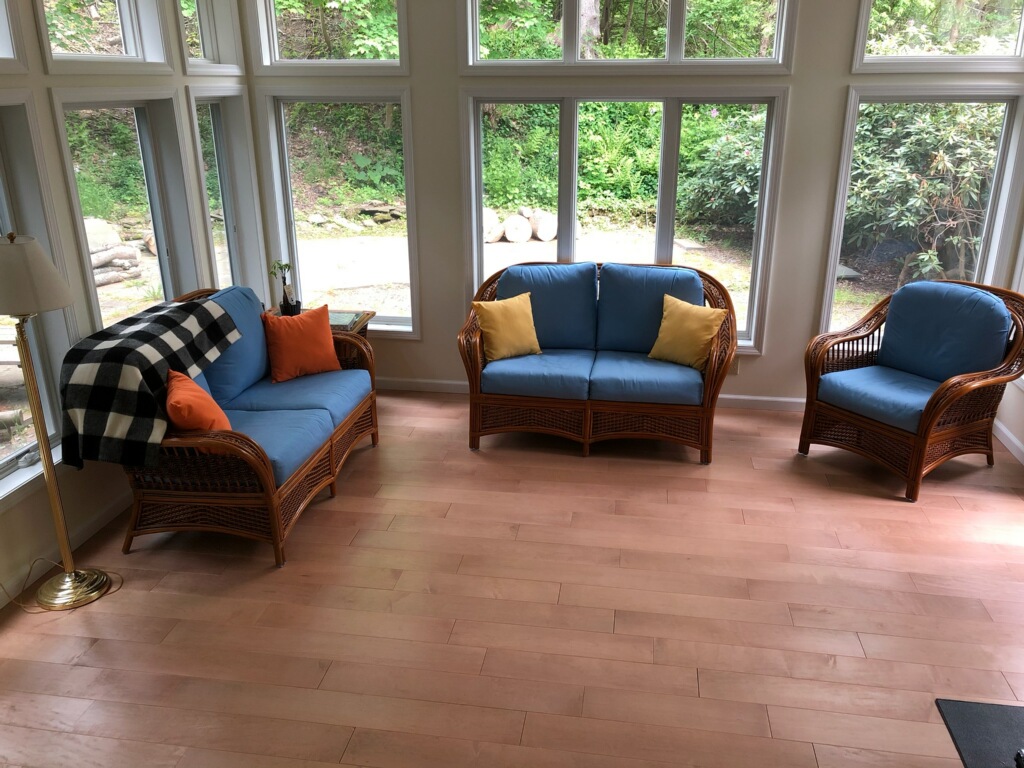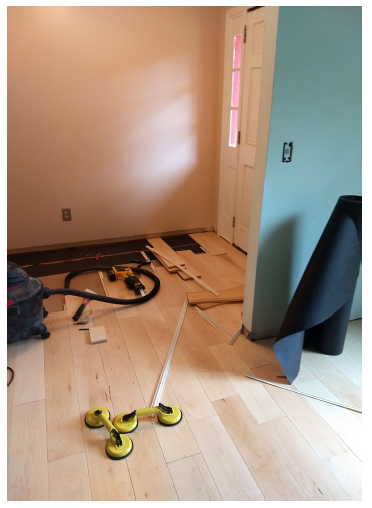 Style

Maple wood flooring provides a clean, modern look thanks to its subtle grain pattern. Hard maple is remarkably resistant to wear and looks clean even in active spaces. With Steller assembly, its easier than ever to keep looking nice in the long-term!

Wear & Tear

Solid Hard Maple flooring is one of the most desired hardwood flooring varieties because of its subtle grain, moderate hardness and resilience to wear. Often used in bowling alleys, basketball courts, and on the stage, solid maple flooring is highly resilient to wear and tear but also provides an ergonomic walking feel for athletic and dance-ready areas. Do you enjoy music? The acoustic quality of a solid maple floor is among the best!

History

Did you know that hard maple trees are one kind of maple that is tapped for maple syrup? In fact the sugars found in the wood help give its subtle iridescence and glow in just the right light. "Figured maple" is a very special find in your Steller Wood Floor where planks have been milled through unique grain patterns that are prized by woodworkers. You can sometimes find these planks in your Steller Floor and they are called "curly" maple, "tigertail" and "bird peck."

Why Steller Hard Maple Hardwood?

Steller Solid Hardwood Floors in Maple are an excellent choice for anyone who is interested in beautiful floors with a sleek, modern look and really interesting highlights in the grain.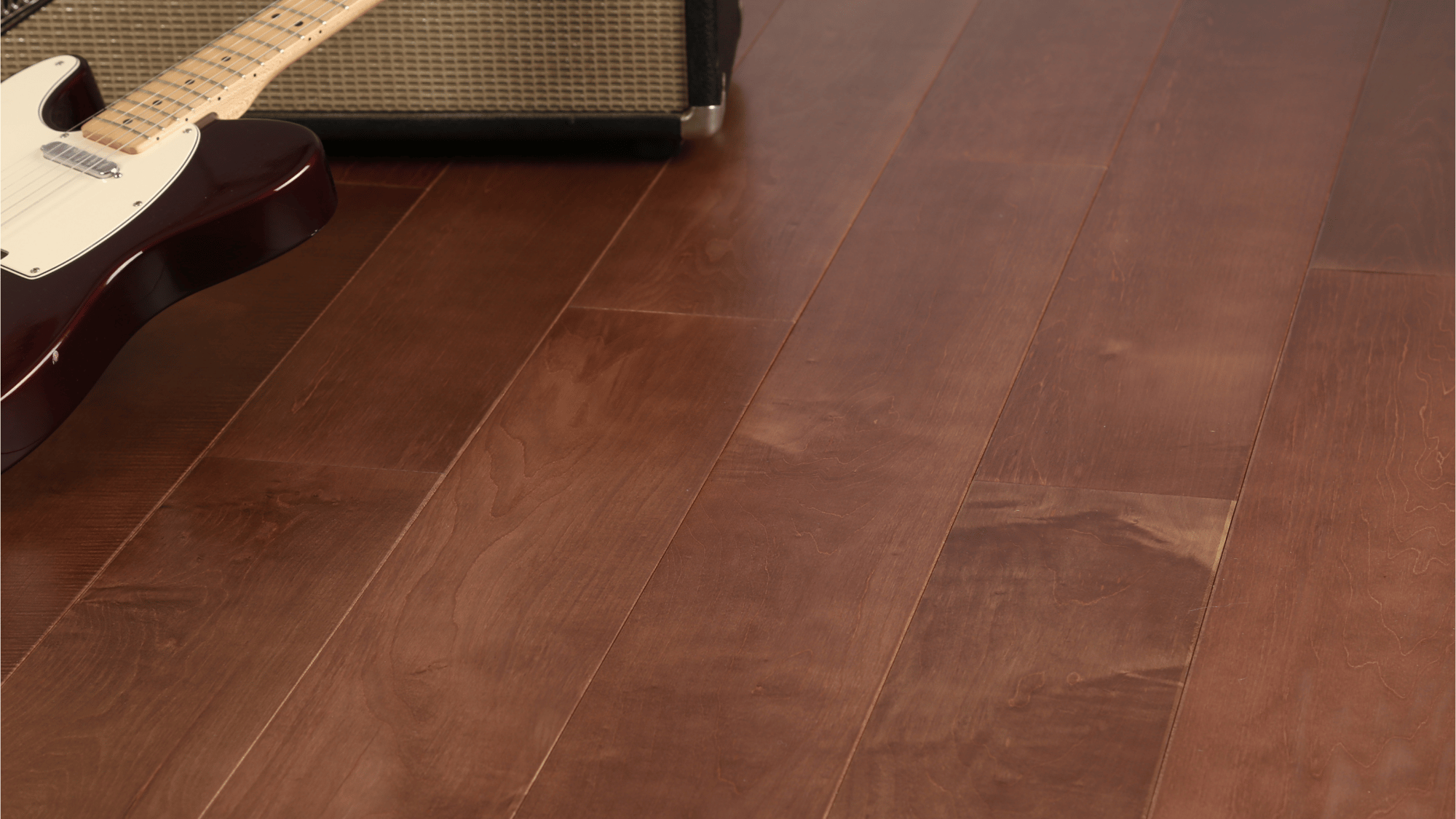 Discover More Steller Species!
Your Steller Samples are Ready:
Avoid ordering a million samples! First, narrow your choices using our guide, and then use our sample program to make your final decision. That's why we offer packs of three:
Three samples of the same species to see grain variability.
Three samples from the same species in different finishes.
Three samples from the same aesthetic category.