Our Steller Products
Updating Solid Hardwoods for a New Era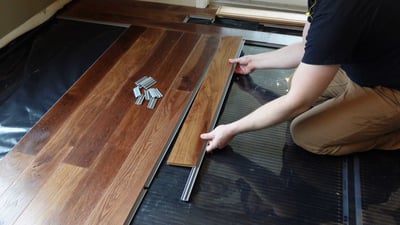 Solid Wood Planks
Innovative Materials
We carefully choose our flooring components from the best sources in our region so that your hardwood floor can live 100 years or more.
Wide plank, solid ⅝" or ¾" wood flooring
Prefinished, sealed on all sides
High quality (FAS/F1F) kiln-dried materials
7 Appalachian species, manufactured 100% in the USA
COC available upon request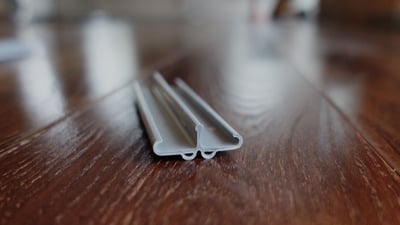 Steller Assembly Clips
Patented Technology
Our patented clips mean that our floating floors can be assembled without nails or glue, over OSB or concrete, DIY or by a professionals.
Heavy-duty construction survives multiple deployments
Rigid PVC (uPVC) has no plasticizers
Does not become brittle with age
Precision extruded in the USA
100% Recyclable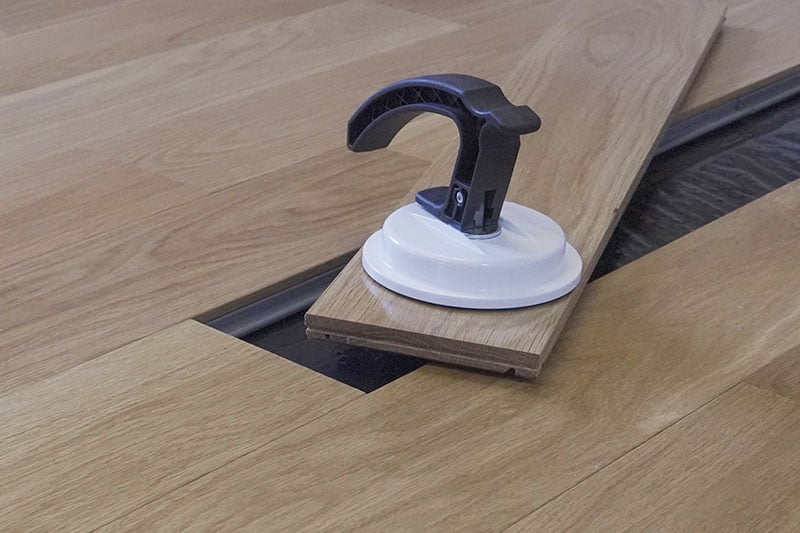 Our Hardwoods
Ready to Shop Steller? Check out our Style Guide and Order Sample Packs to choose a favorite.
The Steller Catalog
Discover Steller Varieties
Shop Traditional or Modern Styles

Compare colors: Bright, Midtone or Dark Floors

Shop by Species

Browse by Price Tier
Browse Samples
Shop Sample Collections
Sold in packs of 3 to help you choose

Packs with the same option to help compare grain variability

Packs with the same species option to help compare different colors

Mixed packs with three similar aesthetics to help compare aesthetics across species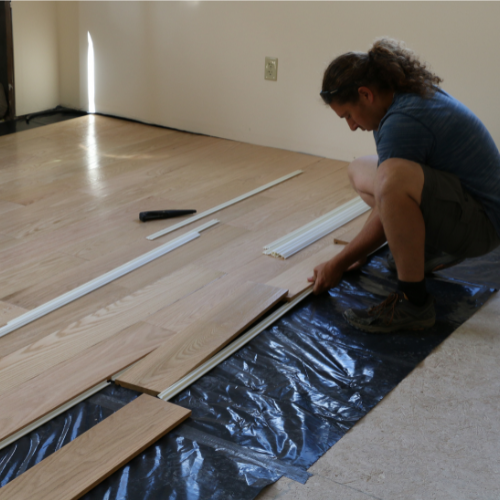 Sourced in the USA

We only source the highest quality materials (FAS and F1F and better) from the top kiln driers in our region to ensure the best materials are used in your floor.
3/4" or 5/8" Construction

The longest lived materials on Earth are the ones with the most refinishable surface, which is why we offer 3/4" solid hardwoods in our residential, Heirloom collection. We also offer 5/8" thickness for commercial spaces in our Sylva collection.
Prefinished and Sealed

We prefinish our flooring planks with UV-cured polyurethane on the wear surface and a paraffin wax sealant on the other surfaces to help it resist changes in humidity and liquid water.
Easy to Install

Precision tolerances manufactured by craftspeople in the USA means our floors are easy to assemble and self-align. No need for any certifications.
Simple Repairs

We are rethinking refinishing. Why refinish corners of the room you never walked on? Simply use a suction cup to remove, repair or replace solid hardwood floor planks--either DIY or with the help of a professional.
Rigid PVC

Made without plasticizers, our plastic clips won't become brittle over time so planks can be installed and removed hundreds of times if needed, while using the same clips.

20 Year Guarantee

Worried that your clips won't last? Don't be. We will replace any clip that doesn't hold up over 20 years (subject to Terms & Conditions).

Recyclable

Our clips are built to be used, reused and recycled! Today we are developing innovative take-back programs so that your Steller Floor never ends up in the landfill.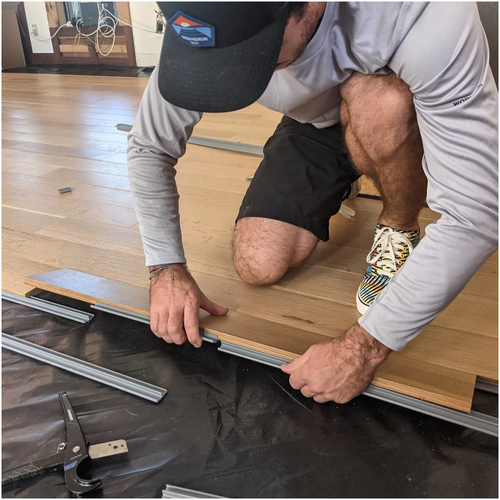 Customer Testimonials
Hear what our awesome clients think of their Steller Floors.
Start your Steller Flooring Project Today!