Steller Floors is Revolutionizing Solid Hardwoods
As a premier sponsor of The Build Show's "New House, Old Soul," we know how important it is to have a home that has character, beautiful floors, and flexibility for active lifestyles.
Discover here how Steller Floors are perfect for your next flooring project!
Discover Steller Species!
Solid Hardwood in 5/8" and 3/4"

Wide-plank, Furniture-grade Quality

Made 100% in the USA using Craftsmanship

100% Wind Power during manufacturing

Prefinished with UV-cured polyurethane and Sealed
No Nails or Glue & DIY-friendly

Floats over OSB, concrete and subfloor heat

Simple repairs and removal with a suction cup

Ships directly to jobsites nationwide from Pennsylvania

Seven North American varieties with 21 different aesthetic options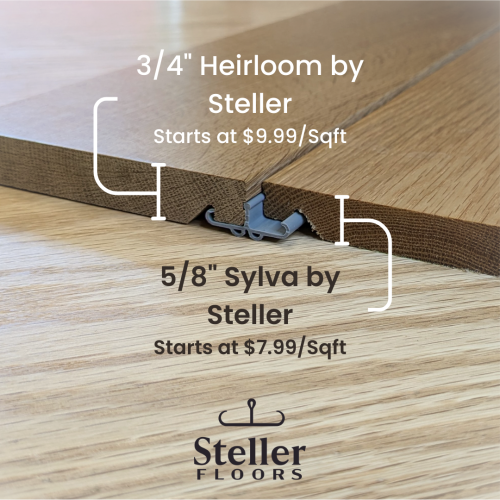 Are you a Builder? Plan a Project with Steller Floors!
Steller Floors Proudly Sponsors The Build Show
Were houses built better previously? Is craftsmanship dead? How do you build a new house with the soul of an old house? How do we inspire individuals to enter the trades? On this BUILD Original Series, we will follow Brent Hull, a nationally recognized authority on historic design, architecturally correct moldings, millwork and fine building as he dives into these topics. This series will focus on how the history of building components have shaped building practices today. Learn which historical elements are worth keeping in building today, and which elements are better left in the past.
Are you a Homeowner? Start your Steller Project today!
Let's Get Started
Not sure where to start your flooring project? Let us help! Our team loves talking about flooring projects and helping you plan ahead.
Find your Style

We have the perfect floor for you in our large selection of styles. Start with our Style Guide and order samples to find the perfect fit.

Plan your Assembly

Whether you are planning a DIY renovation project or will be enlisting the help of a local contractor or handyman, we have resources available! Discover our Quick Start Guide, and resources for contractors.

Get a Quote

Once you know what you want and how you will be coordinating your flooring project, get a quote to start the order process!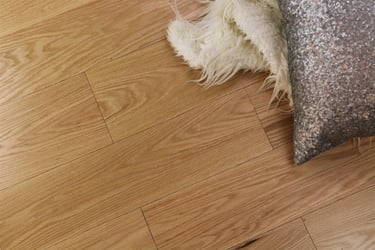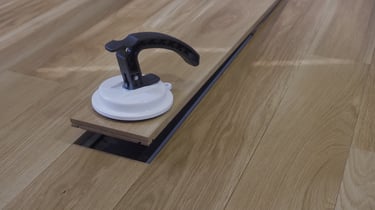 When you're making a decision about flooring for your own home, you pay special attention and so we have created a page just for you. Find quick start, how to shop Steller and more in one place!
What are people saying about Steller Floors? They love them. Hear more from high profile influencers in construction and interior design to Grammy nominated homeowners who installed their own Steller floor!
Changes in hardwood floors are rare and so we should explain from the top, what is a Steller Floor and how is it different? Find all of the basics here.
After seeing our products, you already know we are a little different from most flooring companies, and you can find out more about us through our story and follow us on social media here.