Mid-Tone Hardwood Floors
Floors in mid-tones are a classic addition to any interior space. Choose Mid-Tone Hardwood Floors when you love authentic grain and you simply want your space to be flexible aesthetically.
Flexible Aesthetics

You can change your style with a mid-tone floor from modern to traditional with a change in furniture or decor.

Seasonal Shifts

Mid-tone floors are popular in seasonal climates because they feel cool in the summer and help a space feel warm and cozy in the winter.

Popular Styles

Historically, mid-tone styles have stood the test of time because they are so popular. If you're thinking about the resale value of your home or your floor, start here.
Steller Floors make assembly and repair easier than ever in solid hardwood materials including mid-tones.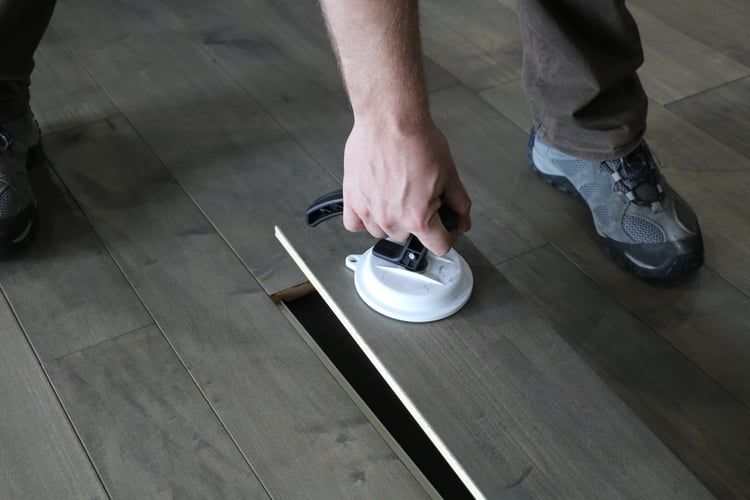 Discover Mid-Tone Floors by Steller
Light Brown Tones
Light brown stains on hardwood floors reduce the feel of golden tones in favor of ruddy hues. This craftsman & mid-century look is coming back in a big way!
Grey Tones
Grey stains on hardwood floors add a rustic feel that complements almost any interior style including modern and traditional. The flexibility of a grey floor is probably why they are so popular!
Traditional Mid-Tone
Clear polyurethane on hardwood floors adds a golden tone to wood's natural grain.
Shop Mid-Tone Samples
Order curated Sample Packs to make your final decisions!
Ready to get Started with Steller?