Traditional Hardwood Floors
Traditional solid hardwood floors are a classic choice for interior spaces. Wood floors have well-known calming, natural properties that make interior spaces comfortable. Plus, and with strong grain patterns, guests can instantly see that there are no repeating patterns which would indicate plastic or engineered substitutes.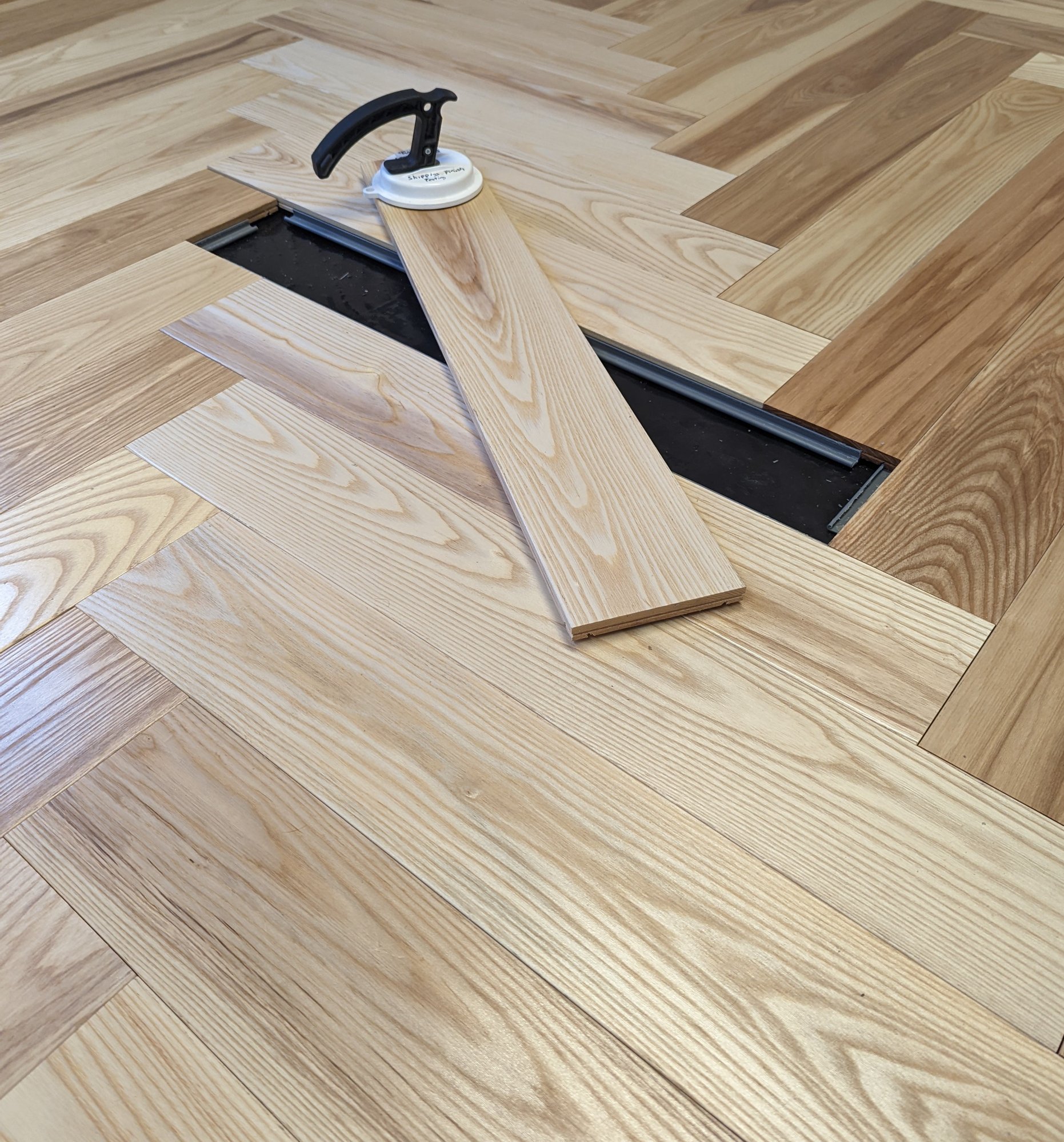 Naturally inspiring

Nature has invested millennia in the expression of wood grain that inspires and comforts the occupants of interior spaces.

Remarkable

Strong wood grain is a standout feature of any interior design. Here at Steller Floors, picking favorite planks for distinctive grain patterns is a favorite pastime among team members.

You may find yourself doing the same, and moving planks around on a whim or to create a new look. Only Steller Floors lets you do that.

Resilient

The unique color variations found in traditional wood grain patterns are the annual rings of the tree. The lighter sections indicate areas of dense, sturdy wood that can withstand wear and tear with ease and form some of the toughest hardwoods in North America.
Let's make your Steller Project Easy, together.
Whether you're planning a project for yourself or your client, our Wizards help you plan the project seamlessly.
Shop Styles
With 7 American species, the best part is choosing your favorite style!
Easy to Install
Steller Floors are easy to install DIY or with your favorite local contractor.
Steller Pricing
Steller Floors have the highest lifetime value with competitive pricing.
Shop Traditional Samples
Order curated Sample Packs to make your final decisions!
Ready to get Started with Steller?